A Relationship First
Approach To Global Sourcing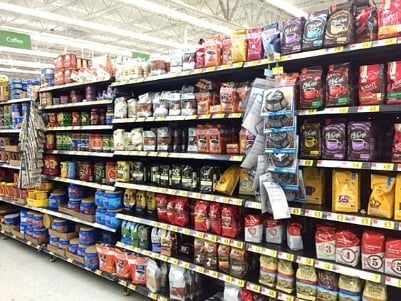 Most relationships between manufacturers and suppliers are solely transactional, with the bulk of their attention going to a few large manufacturers in their portfolio. This leaves smaller and mid-size businesses on an island and in many cases placed at the back of the line.
At ABC Packaging, we take great pride in getting to know our customers and finding creative ways to bolster their margins and accelerate speed-to-market for their products. From the way your packaging is designed down to pricing options at different volumes, we work with you to find a packaging solution that fits you perfectly.

Improve
Margins
Don't settle for mediocrity. Re-optimize your supplier network and supply chain processes to maximize profitability and delivery for your product lines.

Innovate
To Grow
Explore a world of new innovations in the packaging industry and leverage creative solutions that put your company ahead of the curve.

Navigate
Pitfalls
It's easy to get burned by a supplier and caught with long down-times for your product lines. It's time to eliminate long lead times and implement an agile packaging solution partner.

WE ARE YOUR
SINGLE SOURCE
We get how frustrating and scary working with overseas suppliers can be, which is why we step in as a single point of contact all of your packaging needs. No more chasing down vendors and stressing over quality inspections. At ABC Packaging, we provide our clients with a dedicated team of boots in the factory and on the ground to ensure your packaging is handled securely and seamlessly.

When you work with ABC, you're working with our team, our experts, and nobody else.

Our Own Staff…Our Own Boots On The Ground…You are dealing with OUR STAFF, OUR PEOPLE.
OUR
PROCESS

Discover
Tell us all the intimate details of your packaging: specific uses, past failures, current retailers, production methods, competitive landscape, etc.

Collaborate
Collaborate with us to test the effectiveness of different options and determine the ideal solution for your price point and package style.

Deliver
From concept to final delivery, we handle all your production and supply chain needs so you can focus on growing your business.
Our 8 Point
Partner Pledge

We are committed to honesty and transparency with our clients.
We never sacrifice quality for price.
We guarantee 100% of everything we produce.
We deal with the factories directly. No manufacturers reps or brokers.
We have our own people at the factory and on the ground.
We provide on-site inspections of our work, conducted by independent labs.
We work with a dedicated logistics team and company.
We have warehouses on the East and West Coast.
CONTACT US
Fill out the form below, and one of our team members will contact you. We take pride in getting you answers and solutions in the least amount of time possible.
Questions about our packaging and supply chain solutions?