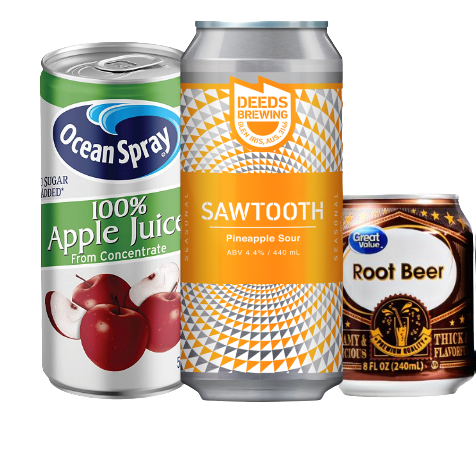 ENOUGH IS ENOUGH.
SOLVE PRINTED ALUMINUM CANS FOR GOOD.
Lead times for printed cans are crazy. Prices are through the roof. The domestic beverage packaging and aluminum can industries are operating at complete capacity. Meanwhile, the big can suppliers (Ball, Crown, etc.) are prioritizing Budweiser, Coors, and other A-list global brands.
Not that you needed any more proof, but Ball Corp's recent announcement that their minimum order size has lept 500% to over a million cans — enough for five whole semi trucks — says it all (...and where would you even store them? Read more about that disaster here). The supply chain is busted. It's not your fault if sending a purchase order is starting to feel like shouting into a snowbank.
GET CUSTOM
PRINTED CANS FAST
It's a jungle out there.
Call in a packaging trailblazer.
REQUEST A QUOTE
But hold the phone. There are solutions. If folks would just pay attention for a minute, they'd know it doesn't have to be this way. You can get your cans with:
Real, professional printing (no tacky, expensive shrink sleeve labels)

Reasonable order sizes for craft flavors and small-to-mid-size operations

Better pricing than the Ball, Crown, and the other giants

Fast turnaround…available, printed, and on the water in 30-45 days

All the same features and styles you love (Tall Boys, Stubby, Regular, etc.)
This is not a test. If you heard this wasn't possible, you heard wrong.
THE ADVANTAGES OF

A GLOBAL NETWORK
With domestic printing underwater, where can you go? Over the water. The Oversea Network from ABC Packaging can source printed aluminum cans without the 10-12 month (or longer) lead times that are crushing craft brewers and mid-sized soda companies right now.
Our boots on the ground in the U.S. and in countries around the globe are on-call to complete your project inside four-to-six weeks. Tap into The Oversea Network from ABC Packaging for:

Savings
Our system costs a fraction of what it would take to expedite printed aluminum cans from any solely domestic supplier or to suck it up and wait at the end of the line for a whole million cans from Ball Corp.

Speed
We have sourcing partners everywhere and infrastructure in the U.S. to receive and store orders of any size until you need them (free of charge). Get fully branded printed cans made and shipped inside 30-45 days.

Status
Stock cans with labels are serviceable, but look second-rate next to the leading companies. A professional printing process elevates your brand and shows you're on the level with the biggest players.

Convenience
Forget about hiring an independent outfit to come to your facility and fill your product first, then shrink a plastic label over it. Get the professional, printed finish you're used to without the hassle.

ENOUGH WAITING -
Get those cans!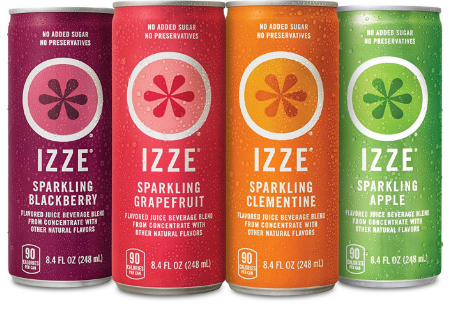 We'll take care of all production, printing, and shipping so you can focus on your business. Work with us for incredible cost savings on high-quality printed cans while eliminating insane lead times.
Need to store your cans? No sweat. The Oversea Network has warehouses in the United States and overseas for convenient staging and storage. We'll house everything just a day away—for free. Store it until you need it, no questions asked.
Printed Cans Are Not
the Be-All and End-All…
Space
Rigid containers are mostly air. They're less efficient to ship and store than flexible options.
Cost
Printed aluminum cans are pricey. There's a reason craft brewers stayed out for so long.
Invisibility
Want to pop on the shelf? Everyone's got cans. You're blending into the Sea of SameTM.
Supply
As long as the big boys are committed to cans, supply disruptions will slam the rest of us first.

Flexible Packaging Alternatives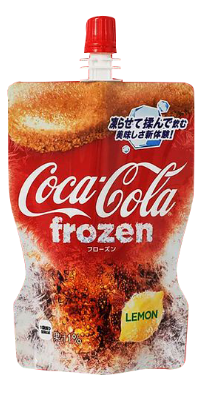 If you still want those cans, call us. We'll handle it. Our process is proven. However, if you're ready to turn the tables on Ball Corp and your competitors, listen up.
Spouted stand up pouches are in the midst of a beverage revolution. These innovative flexible packaging solutions have seen a huge spike in U.S. buzz over the last few years after immense popularity overseas. Beer in a bag? You bet. Soda packaging that ships flat? Right again. The potential advantages are almost too many to list.
Available Right Now
100% Recyclable
Saves You $$$
Minimal Landfill Impact
Ships & Stores Flat
Convenient For Consumers
Fully Printable (No Labels)
Retailer Friendly
Durable
Stands Out from Competition
Edge-to-Edge Marketing Space
Forward-Thinking
Your options are versatile, too. A flexible beverage pouch could feature a pour spout, be shaped like a bottle, include a handle, have a built-in straw, stand up with a bottom gusset, or even use a spigot spout like a draft tap on a keg. All of this is possible with minimum runs of only 1,000 pieces!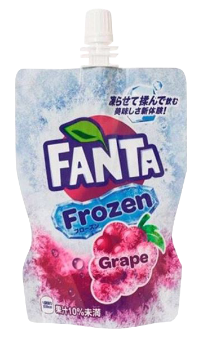 Carbonation?
No Problem.
Advancements in breathable film technology have made pouches into a game changer for carbonated beverages. Today's flexible packaging can be engineered to allow a tiny amount of carbonation to release when under pressure (so the pouch doesn't burst) while giving your customer the familiar fizz that they love.
TALK WITH A
SPECIALIST
Looking for more guidance? Get in touch and we'll pair you with a 1-on-1 packaging specialist who can answer any burning questions and walk you through the entire process. We'll ask for information about both your product and your audience, then offer qualified advice and real solutions for optimal performance.
CONTACT US
GET A FAST QUOTE
Fill out the form below, and one of our team members will contact you. We take pride in getting you answers and solutions in the least amount of time possible.
Questions about our packaging and supply chain solutions?