Listeria? Salmonella? I Don't Have Time For Food Recalls!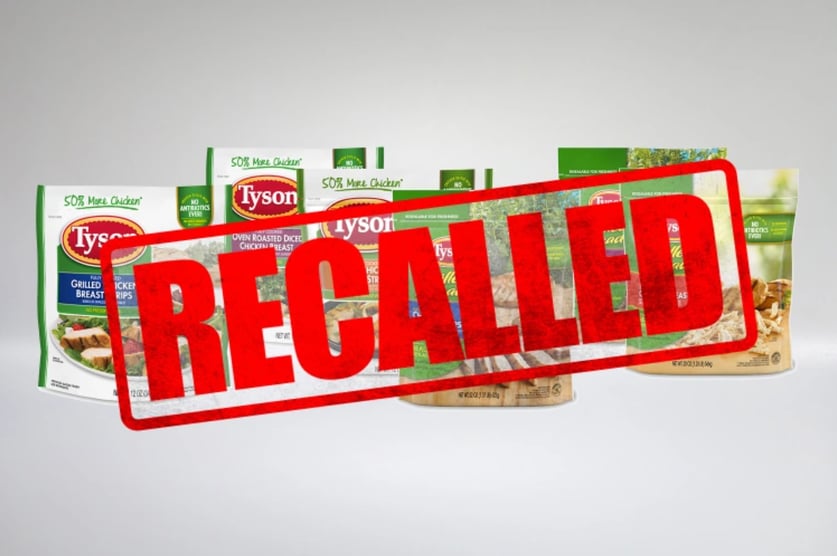 A recall is a nightmare in an already stressed supply chain. Tyson Foods was linked to a listeria outbreak back in September, requiring food recalls of several fully cooked chicken products. You see costly product recall examples like these in the news all the time.
Jule's Foods will have to make a difficult decision next, and it could have been prevented with more clarity and confidence in the supply chain.
Jule's Foods Connected to Salmonella Outbreak
On October 19, 2021, the FDA issued a warning to Jule's Foods because 4 strains of salmonella were linked to their ready-to-eat (RTE) vegan cashew cheese. A multi-state outbreak in July (20 people from 4 states) sparked an investigation of their manufacturing facility, and environmental swabs came up positive.
A letter from the FDA is rarely good news. Most brands, packagers, or distributors are doing everything they can to stay on the right side of safety regulations because this is no time for costly food recalls. Look at current conditions in the retail food industry:
Many factories are short-staffed, running two shifts instead of three
Workers are impossible to find
It's a struggle to source packaging & ship products that are just sitting there, ready to go
Shipping costs are on the moon
Lead times are backed up multiple months
So how did Jule's Foods find themselves on the wrong side of this one? Surely they took precautions...right?
How Things Went South...And How You Can Prevent It
According to the letter, products produced at their facility were determined to be the "likely source of the multi-state Salmonella outbreak." Among the evidence were two bad signs:
It was unclear that their cashew supplier was applying a kill step for salmonella
Jule's Foods' safety plan contradicts itself, referring to both "receiving pasteurized cashews" and "storing raw cashews" on different pages
The FDA ultimately decided that there was sufficient evidence to believe the products were "packed or held under insanitary conditions whereby they may have been rendered injurious to health." Now Jule's Foods is staring down the possibility of losing their Qualified Facility Exemption, kicking off a product recall, and losing big bucks in the process.
The tough part is that this all could have been avoided. Four things are critical to preventing a similar situation with your own food company (or a customer's products, if you're a supplier/distributor):
Better, clearer communication in the supply chain between factory, suppliers, distributors, etc.
Reliable, sanitary packaging from vetted suppliers.
Boots on the ground to verify that conditions and protocols are consistent and up to par at the factory.
Convenient, safe storage locations, positioned for easy shipping and fast lead times.
We've Got Your Back

This is all easier said than done. How can you ensure better communication when some of your factories are overseas, or you can't even find the packaging you want without an 8-month delay? A ton of brands simply can't get what they need right now and are looking for alternatives.
At ABC Packaging, we provide our partners with a dedicated oversea team with expert boots on the ground. From the factory to the inspection lab and beyond, our team is there to ensure everything runs smoothly and comes through with a 100% quality guarantee.
Fast lead times and more affordable shipping are possible if you know who to talk to and where to look — and without sacrificing safety or compliance. The Oversea Network has conveniently positioned warehouses (which store your products for FREE) both across the water and here in the states, with real boots on the ground every step of the way.
Leverage a global supply chain solution with a professional network that knows the language and what it takes to deliver responsive customer support. Give us a call.