5 Green Packaging Trends & Ideas For 2022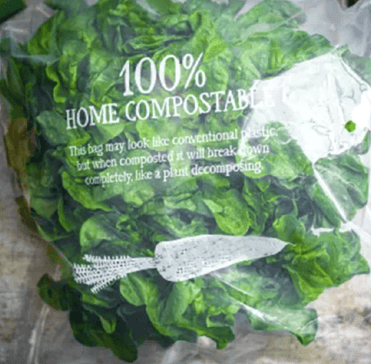 Green packaging initiatives have taken off over the last few years, and we've got a few great eco-friendly packaging ideas to share as you prepare a new look for your brand in 2022:
1. When it comes to green packaging, less is more!
One of the best ways to reduce the impact of your packaging on the environment is to reduce the materials needed to make it. Brands are moving towards minimalist packaging this year, pursuing alternatives that weigh less, cost less to produce, and ship more efficiently than ever before.
Consider spouted pouches in the beverages space, for example. These eco-friendly packaging options have 85-90% less weight, up to 95% less material, and use 95% less space in shipping than older, traditional rigid packaging. Consumers love to see their favorite brands stepping up to the plate of sustainability with loud and clear messaging about these advantages.
2. Biodegradables and compostables are bigger than ever.
Biodegradable materials like paper, bamboo, and organic alternatives to traditional plastics are continuing their meteoric rise. Rice husks — a byproduct of rice farming — are an interesting low-cost, renewable, and biodegradable option that we're seeing in sealable lunch boxes and shatterproof serving bowls. Some compostable and biodegradable packaging even has seeds for wildflowers mixed into it, so that once it's finished being used, you can throw it in the garden to grow gorgeous plants!
Keep an eye out for innovative new compostable bioplastics, too, such as PLA and PBAT options that are fully biodegradable. With materials like these, it's possible to have fully compostable plastic packaging that appears to the eye to be just like any other plastic package. However, it's important to distinguish between materials that are appropriate for home composting and others that will require industrial composting equipment to properly biodegrade.
3. Brands are shifting towards flexible environmentally friendly packaging.
"Flexible" may be the hottest term in the green packaging market this year, and for good reason. More and more brands are waking up to the cost-saving and environmentally friendly advantages of a package that ships flat, stores flat, disposes flat, and requires far less material to make than a rigid container.
Flexible packaging is also ideal for attractive edge-to-edge digital printing and is much more easily available than certain options, like aluminum cans and plastic bottles, that are now backed up in the domestic supply chain for years. Explore recyclable, reusable, biodegradable, or even compostable flexible packaging and pivot away from supply chain issues while helping the environment!
4. Monomaterials are in.
Many companies are taking action to support the success of our recycling sector with monomaterial packaging that eliminates the need to separate packages into their various components during processing (or even makes recycling impossible). Consider designing a package that exclusively uses one type of recyclable plastic, paper, or other material — as appropriate to your product.
5. Reusable and refillable packaging have big player support.
Reusable container services are making headway in the U.S., Canada, Europe, and Japan. "Loop," the reusable packaging system from TerraCycle, now has operations in grocery stores across all of those regions, including products from well-known brands in specialized returnable containers.
Coca-Cola has jumped on the refillable trend, announcing in February 2022 that 25% of all Coke products sold worldwide would come in refillable/returnable glass or plastic by 2030.
Tom Szaky, CEO of TerraCycle may have put it best when he said, "At this point, our partners are not asking, do consumers care? Now it's about more stores and more products. It's an exciting phase that we're entering into."
Want to learn more about the styles and materials that are trending in green packaging? Get in touch with ABC Packaging — The Oversea Network for more information or a quote on exciting options that will take your brand into the sustainable future.